Screen Printing and T-Shirt Art Prep Guidelines
Please review to prepare your files for the custom t-shirt printing process. If you have questions, feel free to contact us here.
The motto is GARBAGE IN=GARBAGE OUT. For the best print possible, please provide the highest quality artwork. We will not be responsible for the quality of low resolution or low quality images.
In providing rastered artwork, a layered Photoshop file at 300dpi and at final print size is preferred, however 200dpi is acceptable.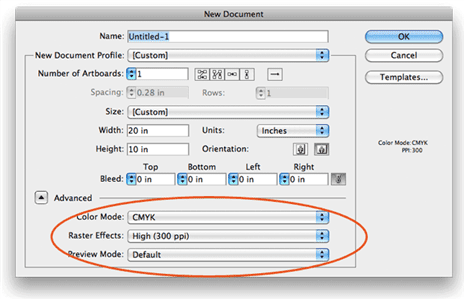 Please size your designs to the final dimensions to which they will be printed.  Below is a list maximum print sizes for a few standard locations.
​STANDARD               13.5" W x 15" H        OVERSIZE  16" W x 22" H          SHORT SLEEVE             3.5"W x 6" H        LEFT CHEST 3.5" W x 4" H                    PANT LEGS                   3.5"W x 12"H        LONG SLEEVE   3.5"W 12"H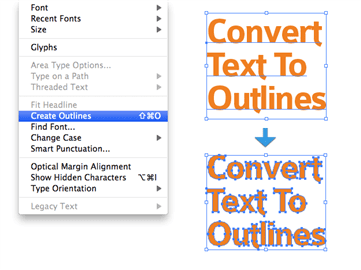 3. Convert ALL Text to outtlines
In providing vectored artwork, please feel free to send over an Illustrator file (CS6 or lower) with all fonts outlined. Please do not send fonts over with your artwork! Outlining your fonts is as simple as selecting everything on the page and hitting command-shift-O at the same time
4. Choosing your PMS COLORS
We will provide free pantone color matching for your garments when your orders are submitted. There is an issue with pantone matching though, and that's not every color looks the same on every monitor. A certain red on your screen may appear to be a different red on ours. There is no universal color calibration for computers. It is always best to try to supply your own pantone colors if possible. The best way to do this, and the most accurate way, is to purchase a Pantone Plus Series Solid Coated Formula Guide. This can be purchased as part of the set (Coated and Uncoated) through Amazon for $92 + shipping. Here is a link where you can purchase this book: . The reason why it's best to buy the book, once again, is the pantone guide on your version of photoshop is still using your color calibration, and will not necessarily be accurate.
How to choose your PMS colors
.You can use most professtional artwork editing software to select your pantone colors.  Just go to your color libraries and select Pantone Solid Coated. Please include your pms color number ie: Pantone 171 C with your order details.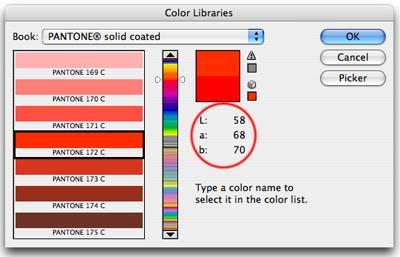 Our Color Separation Pricing
Color separation is the process of breaking artwork down by color and separating them for each individual screen. If your artwork is not already prepared for this process, we can do it for you. 
Spot color separations: $15/color
Simulated process color separations: $20/color
Indexed color separations: $20/color
4/C process color separations: $20/color
*Please note, once your artwork is prepped and on file you will not be charged a second time for separations unless revisions are needed.
We prefer .AI or .EPS files first because Vector images can be scaled without affecting quality. We prefer .PSD or .PDF second & .JPG or .TIFF last.

Customers should supply artwork on disk, flash drive or via email or dropbox. If artwork supplied requires typesetting, changes, touchups or does not meet our specifications, we reserve the right to modify the artwork and charge accordingly. Custom artwork will be billed at $40.00 per hour. Customers will be notified before changes are made. You can email us a low resolution jpeg only for the quote, but we ask that you send a high quality image, with the requirements below, to be used for the actual shirt.
In order to minimize or avoid art charges please email or supply files in a vectorized format. The best file to send, depending on the art that is to be printed, is an Adobe Illustrator file (Please read the requirement list below). Do not send font files. Also send us a pdf version with all fonts converted to outlines in case there are any problems with the Illustrator file. Supplying a color picture or jpeg, in addition, will also allow us to double check the art so that no mistakes are made in case the vectorized file is corrupted during transmission.
IF YOU ARE SENDING AN ILLUSTRATOR FILE:
1:: Convert all fonts to outlines (TYPE > CREATE OUTLINES),
​2:: Turn off all Overprint Strokes / Fills (in the Attributes box),
3:: Email an EPS version AND a PDF file saved in Illustrator CS6 or lower,
4:: DO NOT apply filters, effects, transparency, or gradient meshes in Illustrator,
5:: Use spot colors in all objects instead of CMYK,
6:: If PANTONE colors are to be used, leave a note on the image of which PMS COLORS to use (charges do apply),
7:: Attach/Email the linked images if there are any
,8:: State the printed size, otherwise it will be left to our interpretation,
9:: Double check the files before sending them!!
​IF YOU ARE SENDING A PHOTOSHOP / JPEG / TIFF FILE:
1:: Send us the original file as is,
2:: Keep layers unflattened,
3:: The Dots Per Inch should be at least 300dpi but 200dpi is acceptable
4:: Only send a JPEG file as a last resort (see paragraphs that follow),
5:: Create the art in RGB mode,
6:: Attach a JPEG file for viewing purposes only,
7:: Send us a printout of the final art,
8:: Double check the printout and JPEG files!!
If the art to be printed is a photographic color image, then please supply the art as it was originally produced (Please read the requirement list below). Do not compress the file. Do not save it as a jpeg as this will downgrade the quality of the art. Usually there are art charges for this kind of work that can not be avoided. It is always best to show us the art so that we can supply a quote before the order is placed.